Magento Remove Order Review Step From Onepage Checkout
The extension provides the option to remove order review step from Magento Onepage Checkout page.
If enabled, and checkout terms and conditions are enabled, extension will display them inside payment information step, below the payment methods selection.
The extension supports normal error reporting from both payment and review steps, as well as redirection to payment gateway pages, if applied.
The extension is following best practices in Magento development, using Event/Observers and custom layout handles, to change checkout page behavior, only if extension is enabled in configuration. If extension is disabled no changes will be applied to Magento layout and templates structure or checkout process.
The extension is not rewriting any core Magento classes.
The extension is not changing Magento database.
100% Open source code.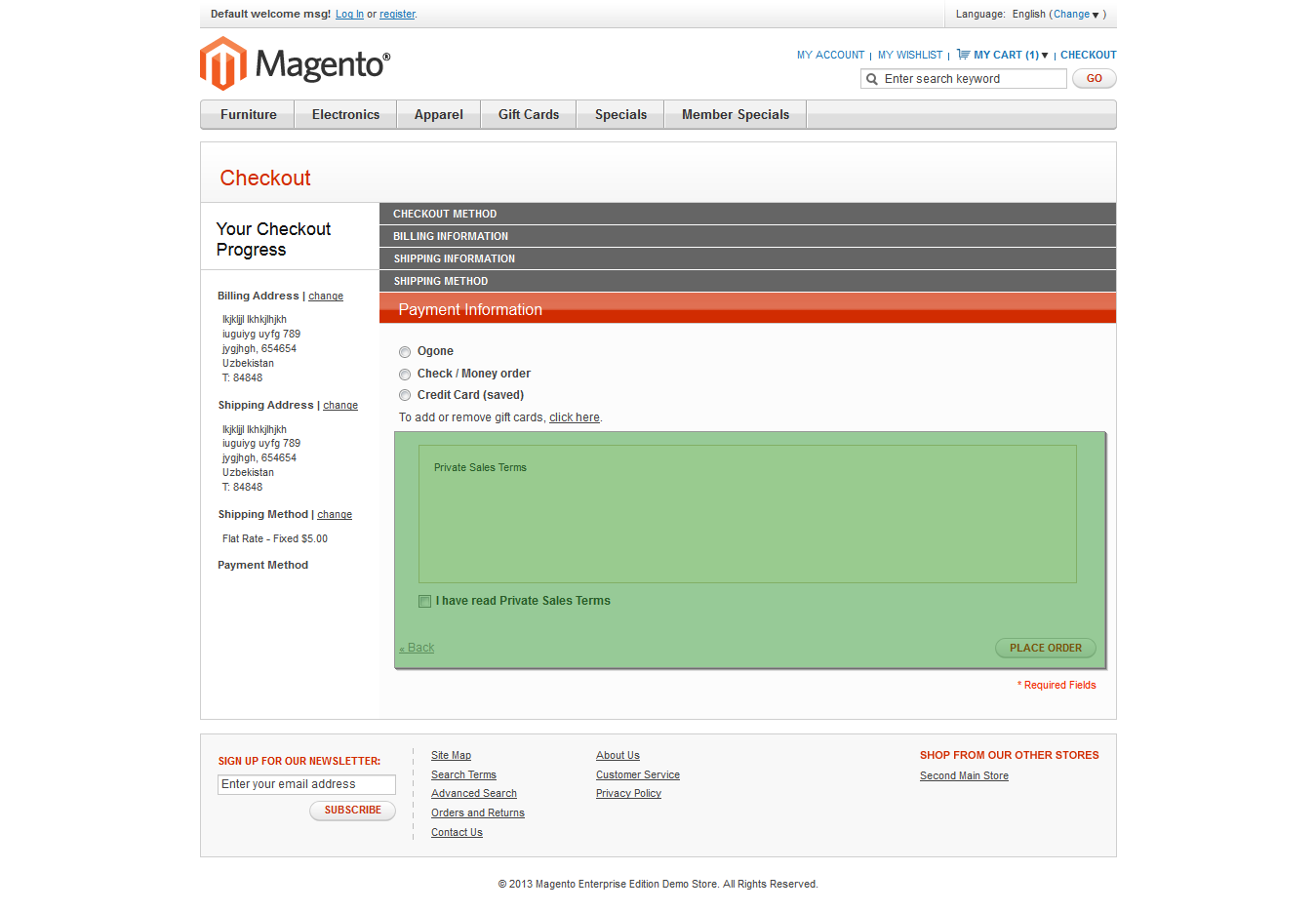 Extension Name:
Version:
Change log:
0.0.0.1: initial release
0.0.0.2: Paypal Express on onepage checkout bugfix
Features:
The extension is removing order review step from Magento onepage checkout page.
Magento observers/events based.
No core files are rewritten.
Database is not altered in any way.
Support for Magento multi stores configuration.
Built-in On/Off switch in system configuration.
Full open source code
Tested on Magento CE 1.7.0.2 – 1.9.0.1 and Magento EE 1.12.0.2 – 1.13.0.0
Installation:
Clear the store cache under var/cache and all cookies for your store domain. Disable compilation if enabled. This step eliminates almost all potential problems. It's necessary since Magento uses cache heavily.
Backup your store database and web directory.
Download and unzip extension contents on your computer and navigate inside the extracted folder.
Using your FTP client upload content of "app" and "skin" directories to "app" and "skin" directories inside your store root.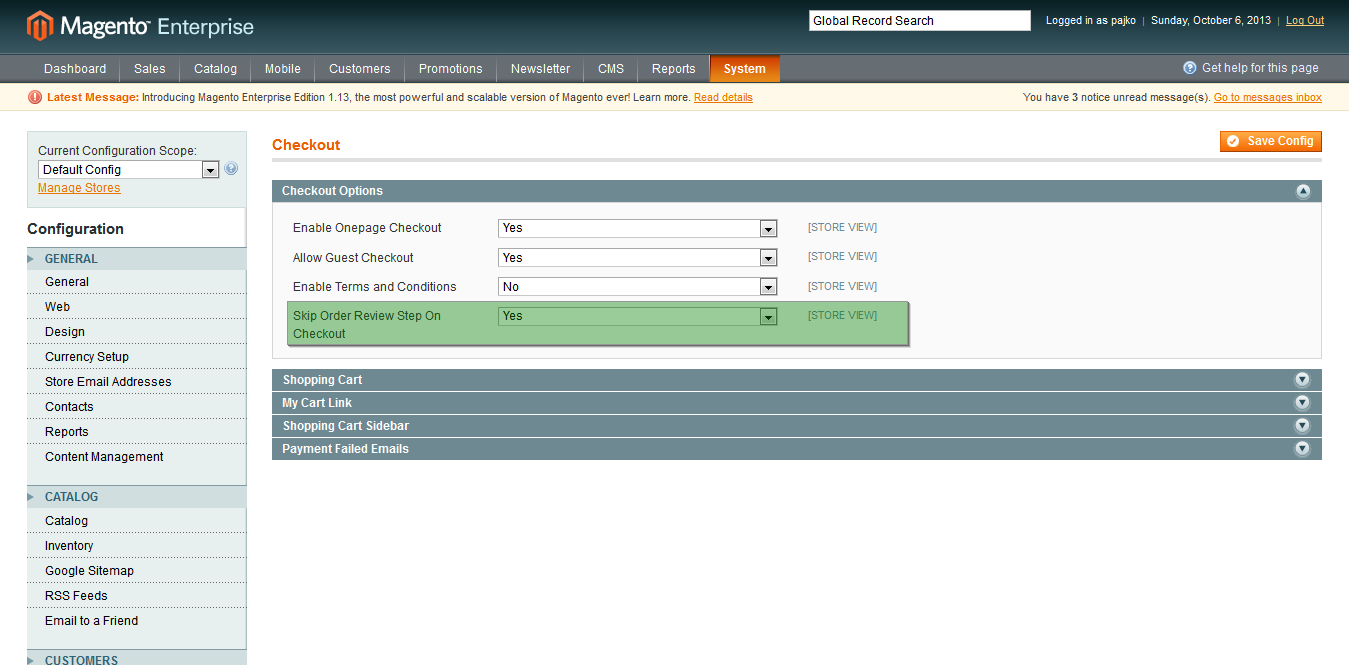 System Configuration:
The extension provides the system configuration flag for enabling/disabling extension functionality
System->Configuration->Sales->Checkout->Checkout Options->Skip Order Review Step On Checkout*
Frontend Usage:
Set "Skip Order Review Step On Checkout" to "Yes" in configuration.
Clear the Magento cache
Add the product to basket and proceed to Onepage Checkout.
Order review step will not be displayed and Place Order button will be visible on Payment Information step instead.
Uninstall:
You can safely remove the extension files from your store.